We have been working hard from school and at home this term. Our topic this term has been 'Long, Long Ago' as we have read traditional tales with a twist.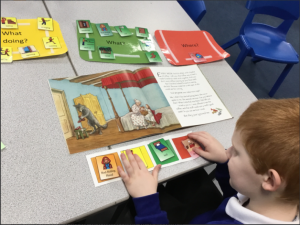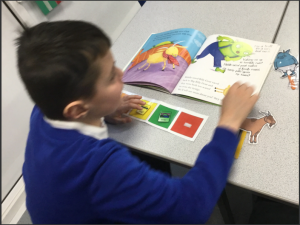 We have used colourful semantics to retell the story of; 'The True Story of the Three Little Pigs', 'The Billy Goats Fluff' and 'The Wolf's Story: Little Red Riding Hood'.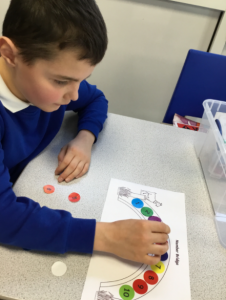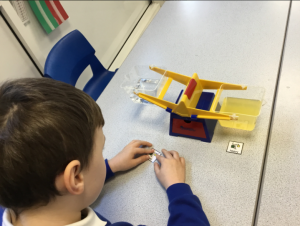 In maths we have completed a variety of learning activities from counting to number bridges to heavy and light.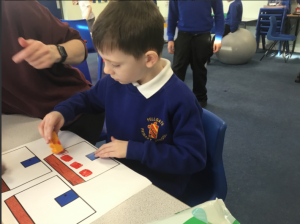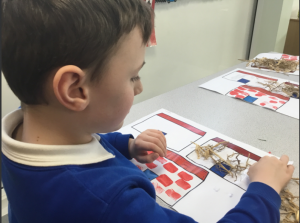 We have used straw, sticks and printed bricks to create The Three Little Pigs houses.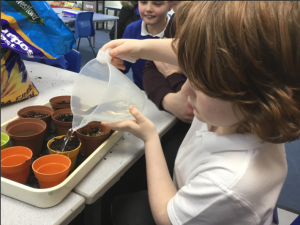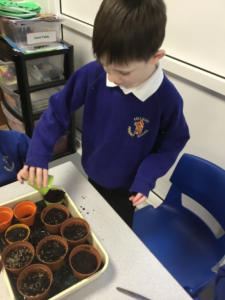 We have been planting seeds to grow grass for the Three Billy Goats.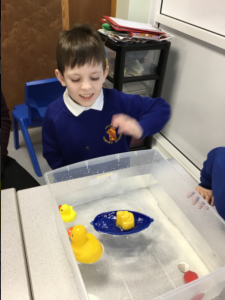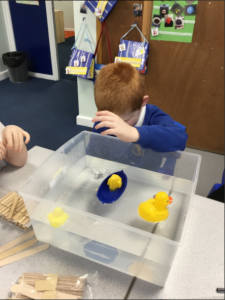 We explored what materials would float and what would sink.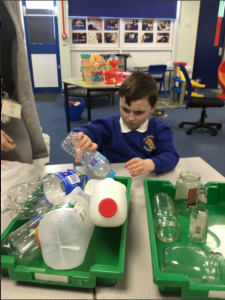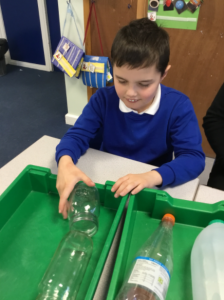 We explored what materials are recyclable and sorted into four categories.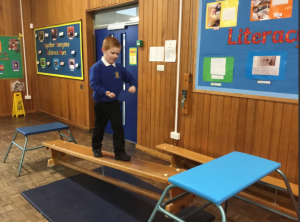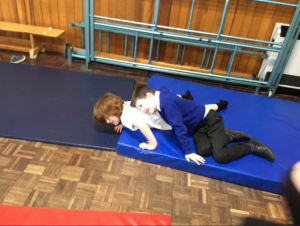 We have had lots of fun in PE this term.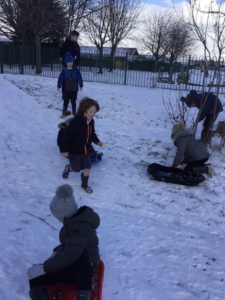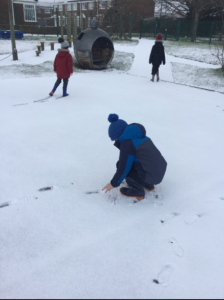 Fun in the snow!