Welcome to Acorns
Welcome to Acorns class page! We have had a fabulous start to the year in Acorns class. Everyone is settled in and we have been doing lots of fun activities.
In the first week we had a visit from Goldilocks and the Three Bears! We built bear dens and made cookies from oats…… luckily we ate them before the bears sniffed them out!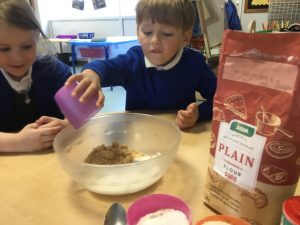 Cookies!
We have brought in our favourite fruits to share and make fruit salad. They were yummy! We love to try new things!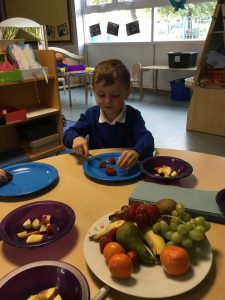 Fabulous fruit salad!
It was very exciting to get our first reading books from school. We have started our daily phonics sessions and are all keen to have a go at blending sounds to read words. We also enjoy weekly reading sessions with our Year 6 buddies.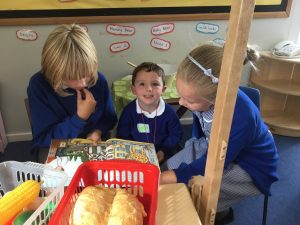 Buddy Reading
In maths we have started to explore numbers up to 10, and use them in our daily activities. We love to count and go on 'number hunts' inside and outside!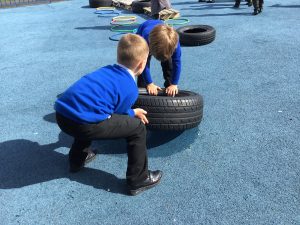 We are looking forward to sharing our phonics learning with parents and carers on Wednesday 2nd October.
---