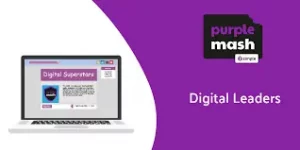 What are Digital Leaders?
Digital Leaders are children with a passion for technology who want to share their knowledge with others and promote the use of all things digital throughout the school.  Being a Digital Leader is a fantastic opportunity to take on responsibility, learn new skills, develop and demonstrate leadership skills.
Our Digital Leaders
At Fellgate Primary School we have ten KS2 digital leaders, two from each key stage 2 class and two from our resource base.
What our Digital Leaders do?
Some of the tasks that our digital leaders are responsible for include:
Helping staff get computing equipment ready and organised (charging laptops and iPads)

Deliver and help teachers deliver online safety curriculum to own class and other classes in the school

Help produce and deliver assemblies about online safety and acceptable use of equipment, devices and programs (games)

Demonstrate how to use technology in the classroom

Demonstrate how to use everyday programs (Microsoft Word, Powerpoint, Publisher) and easy to use websites to other students and staff

Demonstrate how to use apps and websites to enhance teaching and learning (Google Classroom, different quiz software, Purple Mash)

Award digital leader certificates at the end of every half term to their peers who have been helpful when using technology or have demonstrated their understanding of the importance of e-safety

Try out and review new apps, websites and programs which could be used in lessons

Help organise Safer Internet Day

Interview and recruit new digital leaders
Mission Statement:
Digital Leader Charter
App of the month:
Not Found! Sorry, there are no posts in the 'digital-leaders' category.