Gaming Mods: What parents need to know
Downloading mods can be a fun way to introduce new experiences, accessories or settings to a favourite game, while developing your own mods provides an opportunity to develop creativity and coding skills, as well as being a potentially legitimate route into the gaming industry. However, there are also some risks, for example around possible exposure to adult content or malware, as well as the need to understand legal issues such as copyright.
This new exclusive article from Parentzone takes a look at gaming mods and is packed full of tips and information for parents.
https://parentzone.org.uk/article/gaming-mods-what-parents-need-know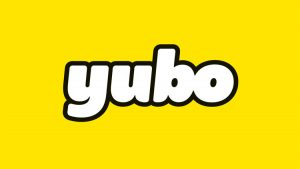 What Parents Need to Know About YUBO!
With over 3.6 million users in the UK alone, Yubo is a live chat and streaming app that has generated some controversy during its existence, due to safety concerns about the potential exposure to inappropriate content and harassment.
Find out what parents need to know about Yubo in this week's exclusive Parent Zone article: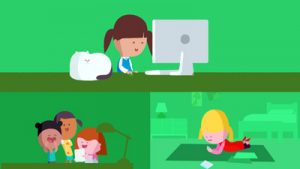 Keeping Children Safe Online
The NSPCC shares information on the most popular apps, games and social media platforms that children use, providing useful information and advice for parents on how appropriate they are and any potential risks to be aware of.
https://www.nspcc.org.uk/keeping-children-safe/online-safety/#guides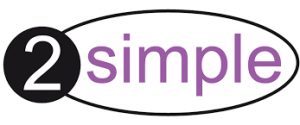 Parenting in a Digital World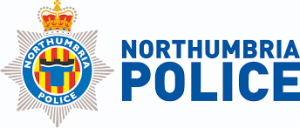 Safer Internet Day Newsletter

Parents Guides
A variety of parent guides on different apps, social media and gaming from Parent Zone:
https://parentzone.org.uk/advice/parent-guides

A Parents Guide to Privacy Settings
The internet can be a great way for adults and children to connect with friends, family and new people. An increasing amount of children and young people are using social media, gaming and live streaming apps to chat and share content with others. But connecting and sharing with people online can come with risks too. Thinkuknow give advice on privacy settings:
A Parents Guide to Privacy Settings
Gaming: What Parents and Carers need to know!
Gaming is extremely popular with children and young people. If your child is gaming, you may have questions about how your child can be safer whilst they play and interact. Thinkuknow have advice on how you can make gaming safer for your child:
Gaming: What Parents and Carers need to know!
What is the Internet of Things?
Our daily lives have become more connected than ever before. Internet-connected devices can be found everywhere, from smart speakers to Bluetooth-enabled toothbrushes. These devices have also changed how children interact and play, altering our and our children's daily lives. Thinkuknow have created a list of things you can do to make sure your connected home is more secure:
What is the Internet of Things?
Squid Game Advice
There has been a lot of media reports this week about Netflix's Squid Game. This is currently the most watched show in 90 countries and nearly all episodes of the '15' rated show contain violent and gruesome scenes. The Safeguarding Partnership has received some important information around the potential risks posed to children and young people from this show and some top tips to keeping children and young people safe:
Safeguarding Update- Squid Game
Harmful Online Challenges

Keeping Children Safe online over the Summer Holidays with CEOP
Children and young people can continue to report concerns to CEOP's safety centre over the summer break. If they're worried about online sexual abuse or the way someone has been communicating with them online, they can let CEOP know and speak to one of our child protection advisers.
There is also lots of information and advice on CEOP's parents and carers website to help keep your children safer online over the holiday such as: 

Well done to all the KS2 children and parents who accepted the 'Build your Legend' challenge and completed the internet safety quiz.
Children need to be able to navigate the ever-growing online world in a safe and responsible manner and have the knowledge needed to make smart decisions. The 'Be Internet Legends' programme from Google empowers children to use the web safely and wisely, so they can be confident explorers of the online world. Why not have a go at The Legends Family Adventure
Look at the fantastic internauts!

Here are some ways you could manage your screen time: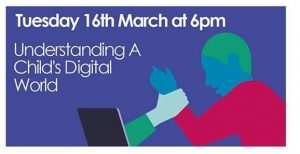 Please see details below of a free online event hosted by Counter Terrorism Policing.
Understanding a Child's Digital World – Event, Tuesday 16th March at 6pm
FREE Online safety event open to parents, professionals -anyone who wants to learn more about the digital world.
Counter Terrorism Policing East Midlands are hosting a free online event to encourage parents and professionals to talk to children about online safety.
This session serves as an introduction to understanding the digital world and what risks are present for children.
The event will be interactive, open to everyone with questions encouraged – please join by clicking on the above link.
The event is supported by guest speakers from the East Midlands Cyber Engagement Team and Warning Zone.  It will be opened by DCC Gibson from Counter Terrorism Policing East Midlands
ACT Early more info here: https://youtu.be/N8DPPQUem9A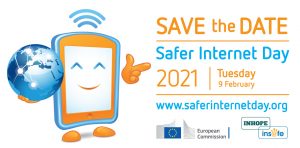 Tuesday 9th February is Safer Internet Day which is a globally celebrated event. The theme this year is; 'An internet we trust: exploring reliability in the online world'.
This year we will be exploring reliability online. The internet has an amazing range of information and opportunities online, but how do we separate fact from fiction? As a school, children will be be focusing on how we can know what to trust online, supporting them to question, challenge and change the online world. We will explore how influence, persuasion and manipulation can impact young people's decisions, opinions and what they share online.
How can you support as parents and carers?
Digital Parenting by Vodaphone is a parents and carers guide to helping your family live a safe and happy digital life. There are lots of interesting articles including one about fake news and another on digital resources that boost mental health. Have a read, it is really informative:
This guide gives top tips on how to empower children to make smarter, informed choices to navigate their online world safely and gives suggestions on what conversations you can have with your children regarding each issue. Hope you find it helpful: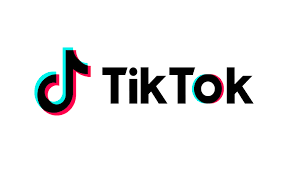 TikTok has recently tightened its privacy controls for under 16's. TikTok is a social media platform that lets you create, share and discover 60 second videos. You can use music and effects to enhance your videos and you can also browse other people's videos and interact with them. TikTok's age rating is 13+ so it is not recommended for children under 13 years of age.
Click the link for further information regarding how TikTok's privacy controls have been improved: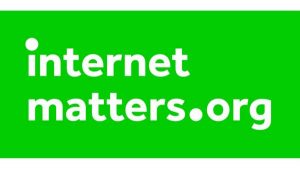 This website provides expert support and practical tips to help children benefit from connected technology and the internet safely and smartly:
https://www.internetmatters.org
They also have a range of parent 'How To' guides. Here is the guide for 'WhatsApp' and a information on how to set parental controls on WhatsApp:

Here are some You Tube Help Guides to show you how to add restricted mode to your children's devices:
Staying Safe Online
Sometimes there are films and clips on the internet that are nasty and can be traumatic if watched by children.  Please remind your child that if they see anything on social media or the internet that upsets them or
if they are affected by what they've seen, to speak to their class teacher, a family member or another adult that they feel comfortable talking to. Here are some videos that help to keep your family safe online.
Pegi ratings
PEGI ratings are an indication of age related content and that even though a game looks fun if it has an 18 rating it should not be played by young people under that age.
For more advice on online gaming go to:

What parent and carers need to know about the new Playstation 5 and how to set it up safely:
Setting up the Playstation 5 safely
Online Gaming
Games are heading online now more than ever. Everything from Tetris to football games can be played online and against other human opponents rather than computer controlled opponents. Players can usually communicate with one another; perhaps using onscreen messaging which is typed during the game play or some games allow voice communication so that players can swap their thoughts freely via a headset whilst competing just like having a telephone conversation.
Today's games consoles can be a great way to bring the family together. Whether it's bowling on the Nintendo Wii or Fifa on the XBox, families can be involved in activity to develop communication and relationships. The very best gaming is safe gaming – which means games should be played responsibly.
The ideal way to ensure that your children and teenagers are playing the right games, and playing sensibly, is to take an active interest in what they are playing, whether your children play on games a PC, Xbox 360, Nintendo Wii or Sony PlayStation. Download a useful parent sheet to give you the low down on online gaming.
Top tips
Keep a clean machine: Before your children start playing online games, make sure that your computer has an activated security suite: a firewall, anti-spyware software, and anti-virus software.
Check the game rating: Checking for a game's age rating on game packages, online or in some mobile app storefronts – is a great place to start in terms of gauging its age-appropriateness. Many games also have descriptions that detail exactly what type of content a parent would want to know about, along with specific examples.
Make passwords long and strong: Ensure your children have strong passwords for their gaming accounts. Passwords should be at least eight characters long and a mix of upper and lowercase letters and numbers and symbols.
Remain positively engaged: Let your kids know they can come to you if they feel uncomfortable when playing a game. Participate in the game with your kids.
Gaming and Addiction
Online gaming can be a fun way for kids to connect with others, but it's important for them to understand the risks and know how to handle certain situations. Games foster creativity and interaction and can play an important role in social, physical and intellectual development.
Games often require children to obey rules and follow directions, thus increasing their capacity for self-discipline and autonomy. Games can also help to introduce newcomers to technology and foster interest in ICT.
Puzzles, adventures and quests offer opportunities for players to develop strategic thinking and problem-solving skills and of course they are FUN.
One of the issues of computer gaming is that young people can become addicted to the games that they play. Download a useful parent sheet to give you the low down on game addiction.

ICT in schools have created a number of e-safety videos to help you keep your children safe online including using social networking sites, gaming and setting parental controls:

Be Internet Legends- Digital drop-ins for parents from Google and Parent Zone:
Google and Parent Zone are delighted to launch a series of digital drop-ins about the online world – on everything from Cyberbullying to Sharing Carefully.
Delivered on YouTube and led by Parent Zone's experienced team, digital drop-ins take a 360° look at a specific topic, offering
practical strategies if you're concerned
activities for families who just want to learn more
learning points from Be Internet Legends
signposting to other resources and games.
They are being held every day from Monday 12th October to Thursday 15th October from 4:30pm-5pm. Click this link, once directed to the web page choose your preferred date. Then click on the 'Get Involved' link to register: Digital Drop-ins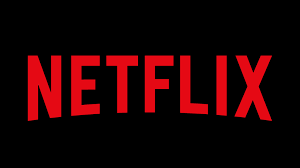 The Netflix checklist provides all the latest information on parental controls whilst showing you:
How to set up children's accounts
How to add maturity ratings
How to block shows
How to lock profiles
How to turn autoplay on and off
How to access viewing history
The leaflet was created by SWGfL and UK Safer Internet Centre in collaboration with Netflix.