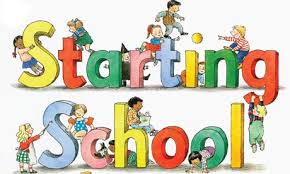 Important information about applying for a school place for your child:
Children born between 1 September 2016 and 31 August 2017 are due to start primary school in September 2021.
You can apply from 1st November 2020 using this link: https://www.southtyneside.gov.uk/article/36365/Primary-infant-and-junior-school-admissions
The deadline to apply is 15th January 2021. It is important that you submit your application online BEFORE 15th January otherwise your child will not be allocated a place in a school in September 2021.
If you have another child in our school you must still complete the application form on the above website link.
southtyneside.gov.uk will send out letters inviting parents to apply at the end of October 2020. You can still apply if you don't get a letter.
southtyneside.gov.uk recommend choosing three schools to give your child the best chance of getting a place at a school you prefer.
Please put your favourite school as your first choice!
If you need help completing your child's school admission form please email our Family Support Worker, Ms H.Towers: [email protected]
Choosing Fellgate Primary School for your child or children
We are delighted that you would like your child/children to join our school family in September 2021. At Fellgate, we pride ourselves on our friendly and welcoming approach to our families and would normally have an Open Afternoon to show you around. However, due to COVID restrictions in schools we are unable to hold our usual Open Afternoon.
Instead we will attach a video of our Reception classroom very soon. The video will be taken by our Reception teacher Mrs Malone. We hope you enjoy her guided tour of the Reception classroom.