Welcome to Maples! We have had an amazing start to the year. Everybody has settled in really well and we are all working really hard.
We started the year by having a visit from Mr Wolf and the three little pigs who were hiding in a box with some straw, sticks and bricks. My goodness Mr Wolf turned to be a bit of a character but as usual team work saved the day and with the three little pigs working together Mr Wolf was never seen again!
We are working really hard to improve our handwriting and make sure we always use capital letters and full stops.
In Maths we have been learning to read and write numbers and right now we are finding different ways of making 10, 20 and 100. We are working super hard.
We are really enjoying reading; we are remembering to bring our reading books in every day. On a Monday afternoon we buddy up with Sycamores and they read stories to us.
At the moment we are learning the differences between stories and information texts. In Maples we love reading!
On a Friday afternoon we have music and we are learning to play the recorder! I bet all of our parents wished they were too!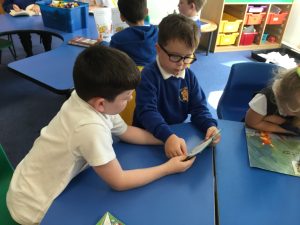 James and Leon having fun reading together.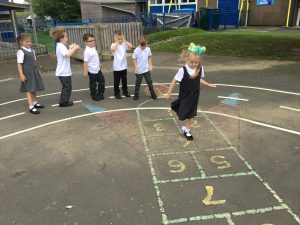 Hopscotch helps us to count.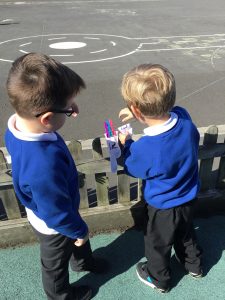 Hanging our number socks in order.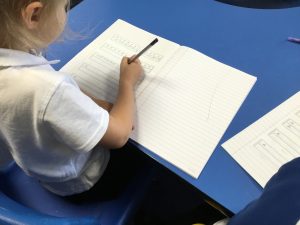 Super handwriting!
Having fun with our recorders.
---