Although this half term has been a little different to the rest, Willows have demonstrated their great strengths of resilience and enthusiasm towards their home learning (those in school and at home). Whilst delving deep into the depths of new online technologies the children have covered a range of new topics.
In English, they have studied their new class text The Great Kapok Tree and explored the issue of deforestation. This links directly to their geography topic of The Rainforest, in which they have explored biomes, climate and layers of the rainforest. Next half term they will find out how plants and animals are adapted to living in the rainforest and explore the Amazon Rainforest in greater depth.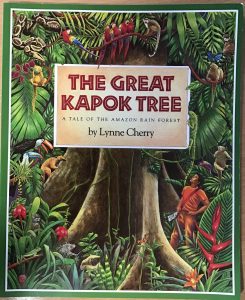 In science the children have been looking at living things and their habitats; exploring the different types of vertebrate and invertebrate animals as well as looking at how our local and global environments change over time through the things we, as humans, do to it.
In maths the children have explored the formal written method of column multiplication as well as looking at known division facts. They have also spent time learning how to interpret data using bar charts, pictograms and line graphs. At the end of this half term the children have explored how to read both analogue and 12-hour digital time.
The children have made great use of Purple Mash this half term whilst learning has been online. They have used it to learn about the members of the family in French, produce bar charts as part of their statistics in maths as well as use it for many e-safety related activities.
There is so much to commend the children on this half term; what a super job you are all doing. I thank everyone at home who is making such a brilliant effort with the home learning.
I can't wait to have everyone back in the classroom again! : )