In the Ready, Steady, Grow project we have taken part in lots of practical activities and have planted a variety of seeds and plants. The children have learnt what seeds and plants need to grow. The children have also explored the different types of fruits and vegetables that grow. The children have explored farms. The children have also learned about animals on a farm and their young. This term the children have explored the following books; The Gigantic Turnip, Jack and the Beanstalk, Jasper's Beanstalk, Handa's Surprise, Rosie's Walk and The Little Red Hen. We have had lots of fun reading the different stories!
The children have been using colourful semantics to explore stories and they have used colourful semantics to help read sentences to describe a picture.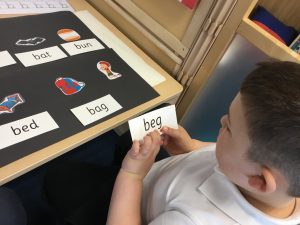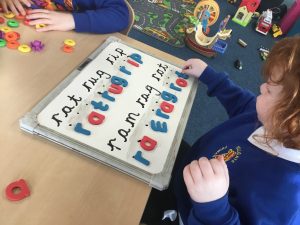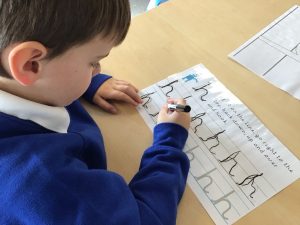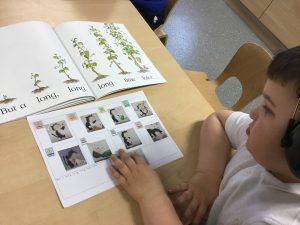 The children have continued with their learning of phonics, handwriting and reading activities.
In maths the children have been working super hard at consolidating their understanding of numbers. The children have used place value counters and base 10 equipment to demonstrate an understanding of place value of 10s and 1s in a 2 -digit number to 20. The children have also worked very hard at adding and subtracting numbers to 10 using objects.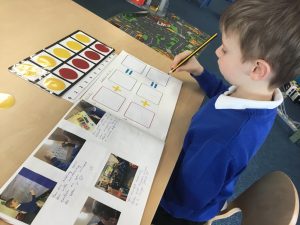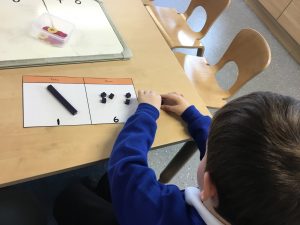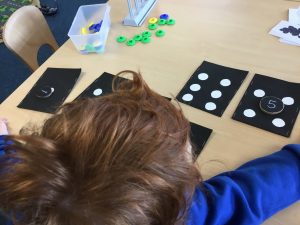 The children have sorted mathematical objects by colour and created AB patterns using fruit.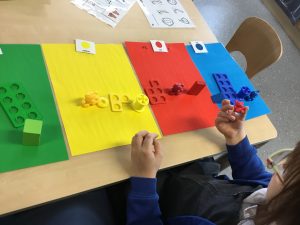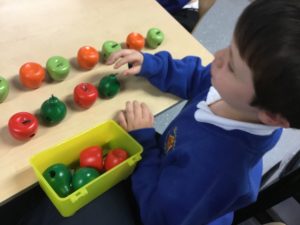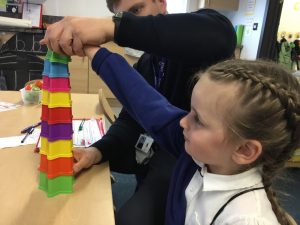 In art and design the children have created mosaic flowers using seeds and clay. The results are amazing and we used the flowers to create Mother's Day cards.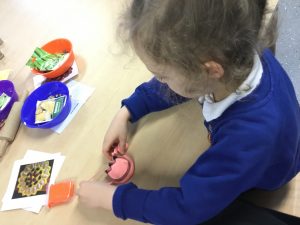 The children have completed lots of planting experiments and activities. The children have investigated what seed need to grow. They have also completed a vegetable scraps experiment to see if they will grow.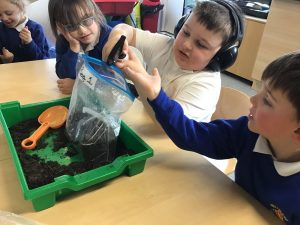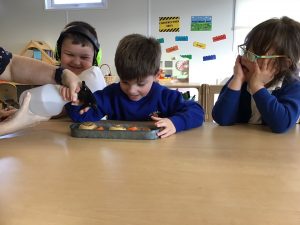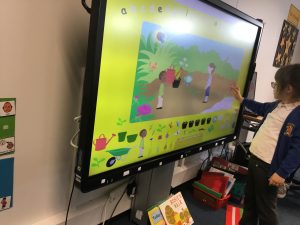 In science the children have been learning all about farm yard animals and their young.