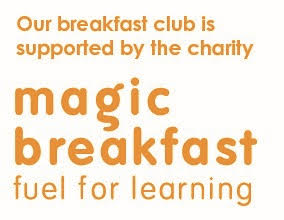 Breakfast Club
As well as our after school clubs where Fellgate pupils have a variety of fun and games to choose from, we also run a Breakfast Club from 7:45am every school day in the main school and 8.30am every school day in the Base. The children choose from a range of breakfast options then pick from a range of activities to take part in until lessons start.
Entrance and Registration at the Main Reception Entrance.
Main School from 7:45 am to 8:55 am – Breakfast is served until 8.40am
Entrance and Registration at the main Base Entrance.
Base from 8:30 am to 9:05 am
MAGIC Breakfast
Fellgate is proud to be in partnership with Magic Breakfast, providing healthy breakfasts to our pupils so that they are settled and ready to learn. Magic Breakfast provides Fellgate with nutritious breakfast food to ensure children start their school day in the best possible way. Breakfast gives children the energy needed for the busy school morning, enabling them to focus on their lessons. Here at Fellgate we are passionate about ensuring no child is too hungry to learn.
Our Breakfast Club starts at 7:45am in the Main School and 8:30am in the Base. We also provide Classroom Bagels for all children, every day, free of charge.
For more information on the Magic Breakfast provision or to discuss the criteria for free places please contact the school office or Helen, the Family Support Worker.
Not Found! Sorry, there are no posts in the 'breakfast-club' category.